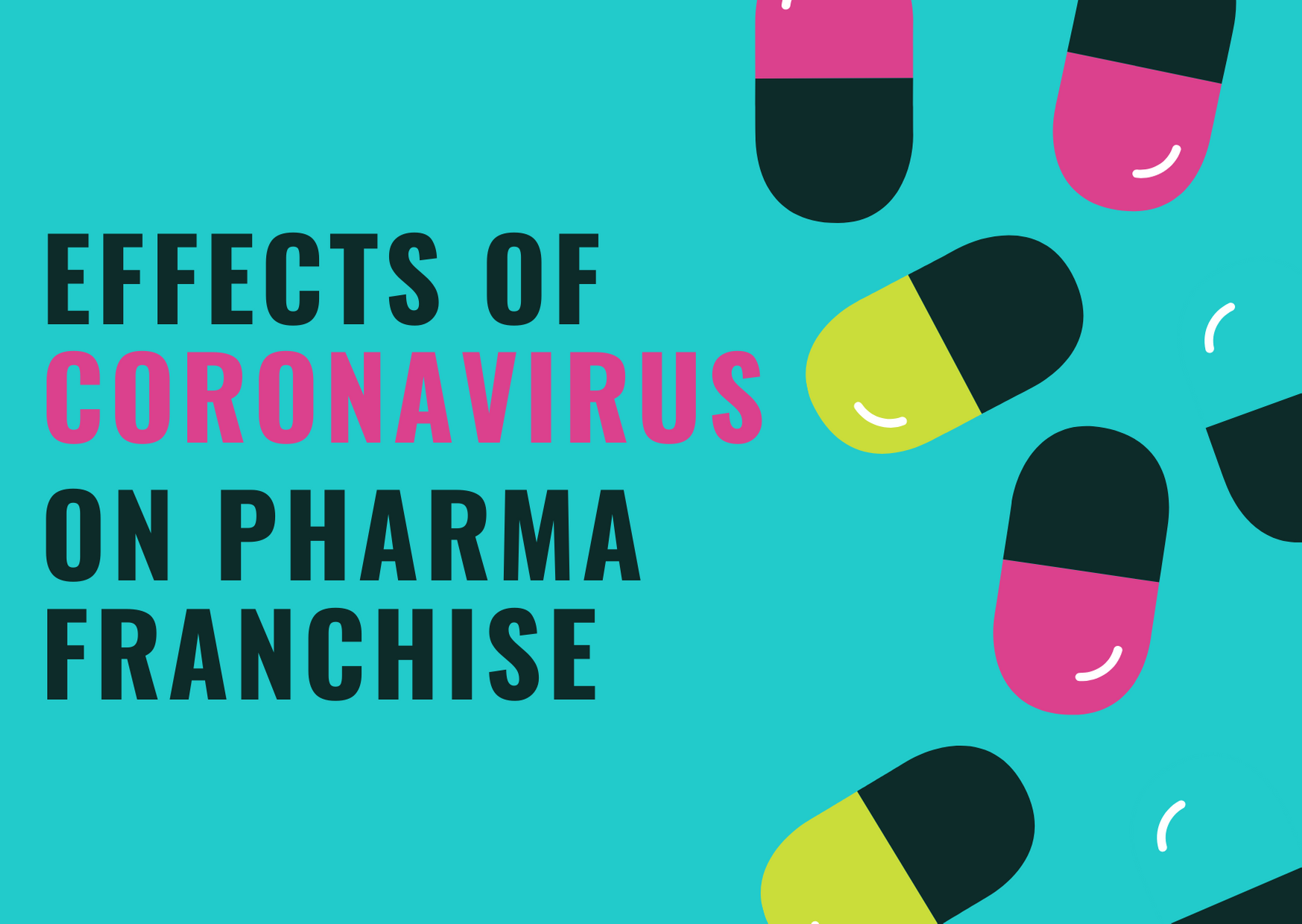 The unprecedented outbreak of the COVID-19 pandemic has had grave effects on the economy and operations in the world at large. Several deaths have been occasioned, with many more infected. Industries have been immensely affected and losses continue to ensue by the day. The PCD Franchise Industry of India is no different. Having specialized in global trade in pharmaceutical products, the present lock-down has resulted into business go slow and inflated credit. Keep reading to find out how much the Covid-19 has affected the PCD Franchise in India.
Restriction on Exportation of Drugs
India is the world's largest manufacturer of medical drugs. Most of India's production is majorly for export purposes.It supplies over 50% of the total medical drugs in the world. In early March, the Indian government imposed a ban on the exportation of drugs, more specifically paracetamols, antibiotics and 13 Active Pharmaceutical Ingredients; for fear that their local supply would be depleted.
This is as a result of the unavailability of needed pharmaceutical ingredients for medical drug manufacture. 70% of India's pharmaceutical ingredients are sourced from China's Hubei Province. Due to strict state regulation of the PCD industry, China still remains the near-exclusive supplier of these ingredients to India. Unfortunately, with China being on lock- down, no production or shipping of the requisite pharmaceutical ingredients to India has been possible. This has led to a global resurgence of fear of drug shortages, thus forcing the government to opt to reserve the ever -decreasing drugs produced, for local consumption.
Inter-state Travel Ban
Other than China, local towns such as Goa, Baddi and Sikkim produce finished medical drugs that add to the bulk of national medical drugs set to be exported. However, due to the lock down in most Indian towns and imposed '14 hour curfew' rule, transportation to and fro these towns, to the necessary ports for shipping. has been severely curtailed.
Currently, inter-district travel has been restricted thus impeding distribution of these drugs. In addition, local supply of medical drugs has similarly been hampered, as there is no liberal movement of basic needed drugs throughout the country.
Decline in Production and Joblessness.
There are great uncertainties about the productivity of the industry if the pandemic continues to prevail. A sharp decline in India's production of medical drugs will be a definite outcome, if the situation does not normalize soon. Early on in the year, India stocked up its supply of APIs from China that would be sufficient for its robust medicine production for the next three months. However, as time continues to pass and no replenishes made, the Indian stock will soon be depleted, leading to an eventual non production state.
With production nearing a halt, most companies will be run out of business and may close. The remaining PCD Franchise companies may opt for more severe measures, such as retrenchment of employees and shutting down of warehouses, in a bid to save the company from liquidation and minimize operation costs. This will lead to joblessness considering the fact that PCD Industry is one of the biggest employees in the Indian market.
Loss of Income for PCD Franchise
The decline of production and restriction on exportation has led to further complications. Most PCD Franchise business owners are incurring hefty losses as their drugs sit in several warehouses, without the hope of exportation.
The general uncertainty that looms around the industry has also crippled any investment. The profitability of the industry and potential of investment returns is not ascertainable and thus many potential investors have opted not to invest their money. With major loss of capital for the industry, it will become less economically feasible and unsustainable to operate.
Moreover, the prices of medical drugs produced will shoot sky high, rendering it expensive for people to purchase. Ultimately, people will shy away from purchasing these drugs and opt for other substitutable cost-efficient drugs. According to a report by CLSA group, prices are estimated to shoot up by 10%. Cumulatively this will lead to great financial loss and a possibility of indebtedness in the industry.
General slump in the development of the PCD Franchise Industry
With increasing supply chain problems such as decreased drug manufacture, limited distribution and general lack of morale of investors to invest in the industry, a lot of growth initiatives have been postponed indefinitely. There is a lot of uncertainty that the pandemic has occasioned. Business growth and expansion plans are being sidelined for more pressing issues such as merely keeping the company afloat.
According to a survey done by Fucci on 380 companies across the various economic sectors, 61% have postponed their expansion plans by 6 months and others up to an year. Fund- raising initiatives have also been postponed for the same duration and 25% of the companies are yet to decide on the when.
Inclusion of Pharmaceutical plants in Containment Zones
A Containment Zone is a geographical radius that is curved out upon the identification of a positive coronavirus case. Strict movement restrictions are imposed in an in order to minimize the spread of the epidemic to adjacent regions. Additional measures are put in place if the numbers of identified positive cases are numerous in a given area.
India set up over 1,200 Containment Zones. Up to 50 manufacturing pharmaceutical plants in India were mapped in the Containment Zones. These zones were in Maharashtra, Barotiwala, Nalagarh and Delhi to name a few. This led to the crippling and indefinite closure of most manufacturing plants as no employee movement in and out of the zone was permitted. In these zones only authorized government officials and health workers were permitted to freely move about. Most plants in the industrial zone of Baddi have been the worst hit with this directive.
Conclusion;
COVID-19 has had several effects on the PCD Franchise Industry. There is great possibility for things to worsen if the pandemic continues its tragic streak. However, recent forecasts by KPMG group in India, have termed the general effects on the industry as 'moderate' in light of the possible benefits and opportunities presented to India during this duration. It is our hope that things will quickly stabilize and that the Industry, having gleaned some wisdom from the experiences in this period, will emerge stronger.