TOP USES OF CISSUS QUADRANGULARIS OR HADJOD
Are you in search of a solution for your bone loss and weight gain? It is highly essential to maintain your body for your overall wellbeing whether you are losing bone or gaining weight. Our product Nuralz Hadjod is an amazing answer to get the balance back in your life. It contains 650 mg of Cissus quadrangularis or Hadjod as the main ingredient with 100mg of Withania Somnifera or Ashwagandha as the secondary ingredient.
Let's review Cissus quadrangularis here to know how it might work for you.
Cissus quadrangularis is a herbal remedy that has been used since ancient times in Ayurveda, traditional African and Thai medicine. A perennial plant of the grape family, Cissus quadrangularis has a widely distributed native home in tropical Asia, most of Africa and middle East.
Several common names have been given to Cissus quadrangularis such as:
Harishankar or Hadjod in Hindi. Hadjod means that which joins bones or bones setter
Asthisanghata in Sanskrit which also means that which joins bones
Adamant creeper or Veld grape as it belongs to the grape family
The name quadrangularis was used because of the angular, four-sided shape of the plant's stem
High contents of vitamin C and antioxidant compounds like carotenoids, tannins and phenols are found in leaves and stem of the plant which are responsible for the Cissus quadrangularis benefits.
Cissus quadrangularis: benefits
Cissus Quadrangularis benefits extend over a broad spectrum of health conditions. Among them, Cissus quadrangularis uses traditionally include aid in the healing of broken bones and injured joints. In addition, Cissus quadrangularis benefits in conditions such as obesity, heart disease, metabolic syndrome, menopausal symptoms, hemorrhoids and diabetes. The review of the top Cissus quadrangularis uses is as follows:
Bone Health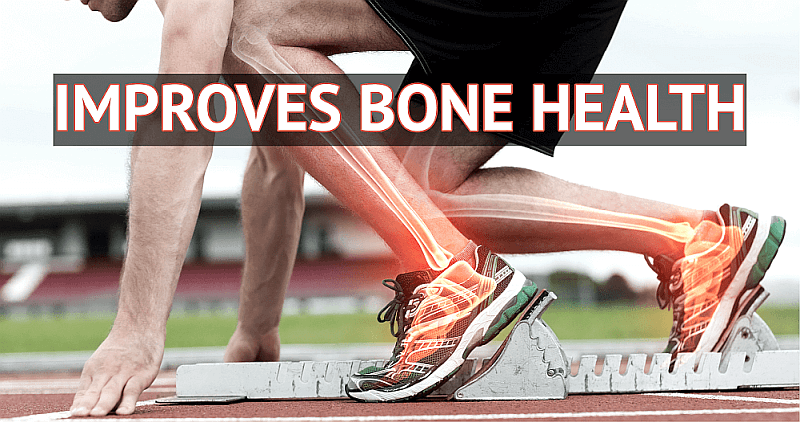 Cissus quadrangularis uses in your bone health involve increase in bone mass with increased production of bone forming cells, thereby preventing Osteoporosis.  Evidence from animal studies suggests that Cissus Quadrangularis extract when given to rats whose ovaries had been removed to induce Osteoporosis due to estrogen deficiency produced comparable anti-osteoporotic changes to those given the anti-osteoporotic drug, Raloxifene. Cissus quadrangularis significantly increased the force required to break the femur (thigh bone) and also the thickness of both cortical (hard outer portion of bone) and trabecular (the spongy inner bone) bone, which was comparable to those given Raloxifene alone.
Further, Cissus quadrangularis benefits your bone health by increasing the healing process of fractures. The name Hadjod resonates to its binding effect on the bones. A study performed on male patients treated surgically for jaw fractures showed greater reduction in pain, swelling and fracture mobility in those given 500mg Cissus quadrangularis capsule thrice a day for 6 weeks as compared to those who were not given any medication. Blood Calcium and Phosphorus levels were also significantly increased in the treatment group as compared to the control group.
Arthritis and joint pain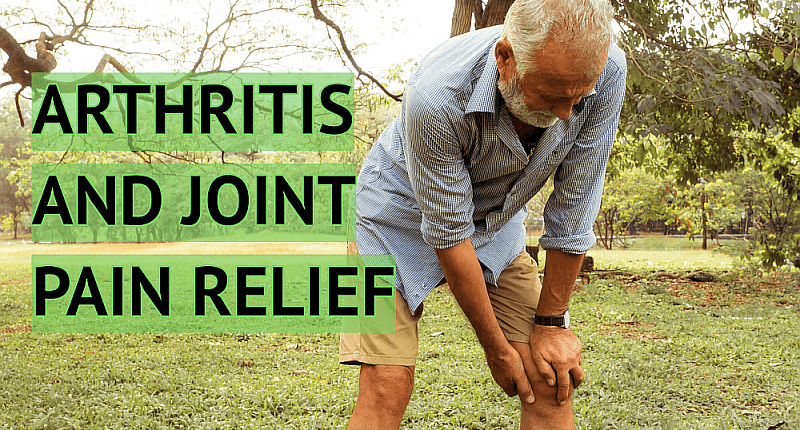 Cissus quadrangularis benefits in providing relief in your Arthritis due to its anti-inflammatory and bone healing properties. Evidence from test tube studies of human cartilage forming cells with induced inflammation has revealed that Cissus quadrangularis in combination with Withania somnifera decreases the levels of the pro-inflammatory mediators such as interleukins and cytokines, promoting the growth of cells and regeneration of cartilage. Similarly, osteotomized rats (rats with central part of bone removed) treated with Cissus quadrangularis had a sharp increase in alkaline phosphatase (bone forming enzyme) and cartilage tissue formation as compared to untreated, treated with Withania somnifera only or the combination of both herbals.  This indicates a potential therapeutic use of Cissus quadrangularis in combination with Withania somnifera, as found in our product, in management of Osteoarthritis and Rheumatoid Arthritis.
Cissus quadrangularis use decreases your joint pain as a result of wear and tear. Researchers have reported decrease in chronic joint pain as a result of strenuous exercise in 29 healthy young men after receiving 3200 mg of a Cissus quadrangularis supplement daily for eight weeks.  Subjective decrease in swelling and stiffness of joints was also reported by the subjects.
Weight loss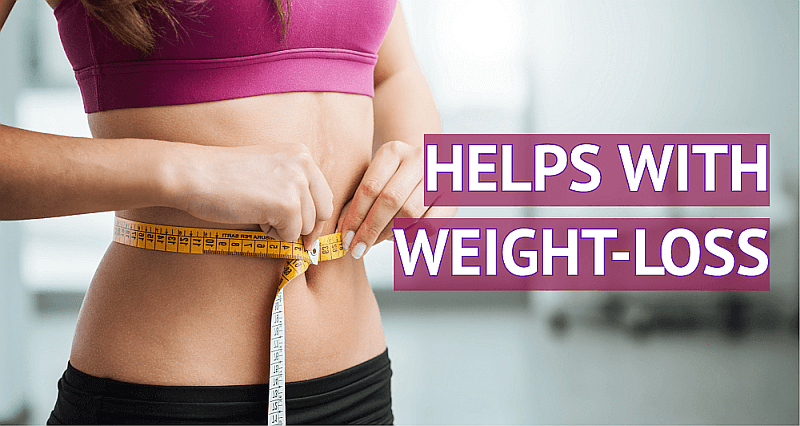 Cissus quadrangularis benefits in your weight loss efforts and provides improvement in metabolic syndrome. Metabolic syndrome is a cluster of conditions which includes increased blood pressure, high blood sugar, excess body fat around the waist and abnormal cholesterol or fat levels in your blood.  Cissus quadrangularis use in metabolic syndrome is attributed to its anti-oxidant properties. In a study, conducted on 72 overweight participants given 150mg of Cissus quadrangularis capsule twice a day orally and 250mg of Cissus quadrangularis and Irvingia gabonensis combined capsule, statistically significant decrease in all six variables namely body weight, body fat, waist size, total plasma cholesterol, LDL cholesterol, fasting blood glucose level was noticed at 10 weeks. The improvement was better with the combination of herbs than with Cissus quadrangularis alone.
Another study also revealed loss in body fat, decrease in blood pressure, total cholesterol, triglycerides, and fasting blood glucose as well as increases in "good" HDL cholesterol when a water-based extract of Cissus quadrangularis (called CQR-300) was used in 35 adults with metabolic syndrome. The changes in body parameters due to Cissus quadrangularis use were significantly greater than the placebo group which was given cornstarch potato.
Menopausal symptoms
Cissus quadrangularis use decreases menopausal symptoms such as hot flashes, joint pain and loss of libido in postmenopausal women. A study conducted on ovariectomized rats treated with extract of Cissus quadrangularis showed increased activity of estrogen after two months as indicated by vaginal thickness, increase in uterine weight and rise in serum estrogen which was comparable to those treated with estrogen alone.
Hemorrhoids
Cissus quadrangularis use has offered relief in hemorrhoids since ancient times. Research has shown that Cissus quadrangularis decreases pain, inflammation and size of hemorrhoids in chemically induced hemorrhoids in mice.
Another clinical study in 160 hemorrhoid patients revealed that the enteric film coated tablets of 200 mg Cissus quadrangularis given twice day were effective in the treatment of bleeding, pain and prolapse of hemorrhoids, which was similar to the reference Cyclo 3 Fort drug. Thus, Cissus quadrangularis benefits in the management of hemorrhoids.
Cissus quadrangularis: safety and efficacy
Cissus quadrangularis has attracted interest for its medicinal uses due to of its safety and efficacy for human use. A review of studies concluded that Cissus quadrangularis extracts appear to be exceedingly safe and free of side effects at the doses commonly used. Another review and analysis of studies determined the safety and efficacy of Cissus quadrangularis uses and acknowledged its advantages in bone health and weight management.
However, some minor side effects have been reported, including dizziness, changes in appetite, gas, diarrhea, dry mouth, headaches, and sleeping difficulties. It is best to avoid it if you are pregnant or breastfeeding, since the research on the safety of Cissus quadrangularis use in pregnancy is limited. Moreover, in case you are receiving treatment for Diabetes, check with your healthcare provider before starting Cissus Quadrangularis use since it may lower blood sugar levels and could mess with your medications.
Cissus quadrangularis: dosage
Studies have found that doses of 300-3200 mg per day provide Cissus quadrangularis benefits. Ideally, you should begin with a lower dose and gradually increase the dose to assess your tolerance.
In nutshell, additional research is ongoing to explore additional Cissus quadrangularis benefits and establish the long-term safety and efficacy by overcoming the limitations of studies conducted in the past. Please seek advice from your healthcare provider before including it to your natural healthcare routine to ensure it's the correct selection for your wellbeing.