List of Pharma companies in Baddi
Less than twenty years back, Baddi was a dusty town. The land was barren, there was hardly any pharma company, and locals had to look for jobs in neighbor states like Punjab and Haryana.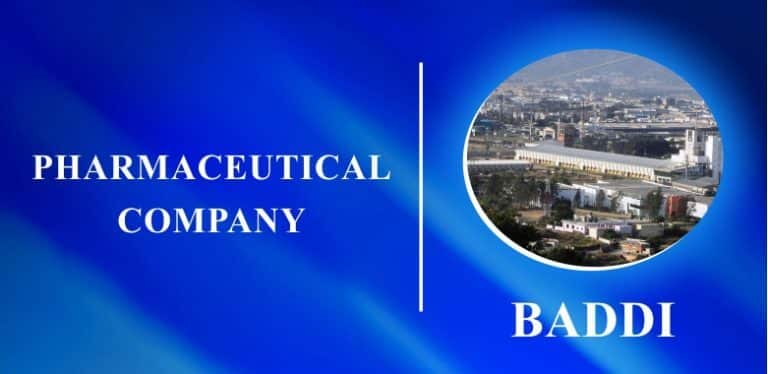 Then state government of Himachal Pradesh announced Baddi a tax-free area in 2003. In less than a decade, Baddi transformed into India's largest pharma company hub. There are more than 1000 pharma companies in Baddi.
The main factors that are forcing the expansion of the pharma companies in Baddi are the wealth of natural resources, effectively accessible space for setting up manufacturing units, and great help from the Government. Baddi is an industrial town in Solan district of Himachal Pradesh and the pharma companies in Baddi, Himachal Pradesh, were set up in 2002 after a lucky visit of the Prime Minister of India who predicted a flourishing opportunity for the pharma industries in Baddi in the pharmaceutical industry in India.
List of Pharma Companies in Baddi and nearby Baddi
Ranbaxy Laboratories

Cipla

Torrent Pharmaceuticals

Dr. Reddy's Laboratories

Panacea Biotec
Able Pharma

Adley formulations

Kaizen Pharmaceuticals

Anrose Pharma

Lancer Pharmaceuticals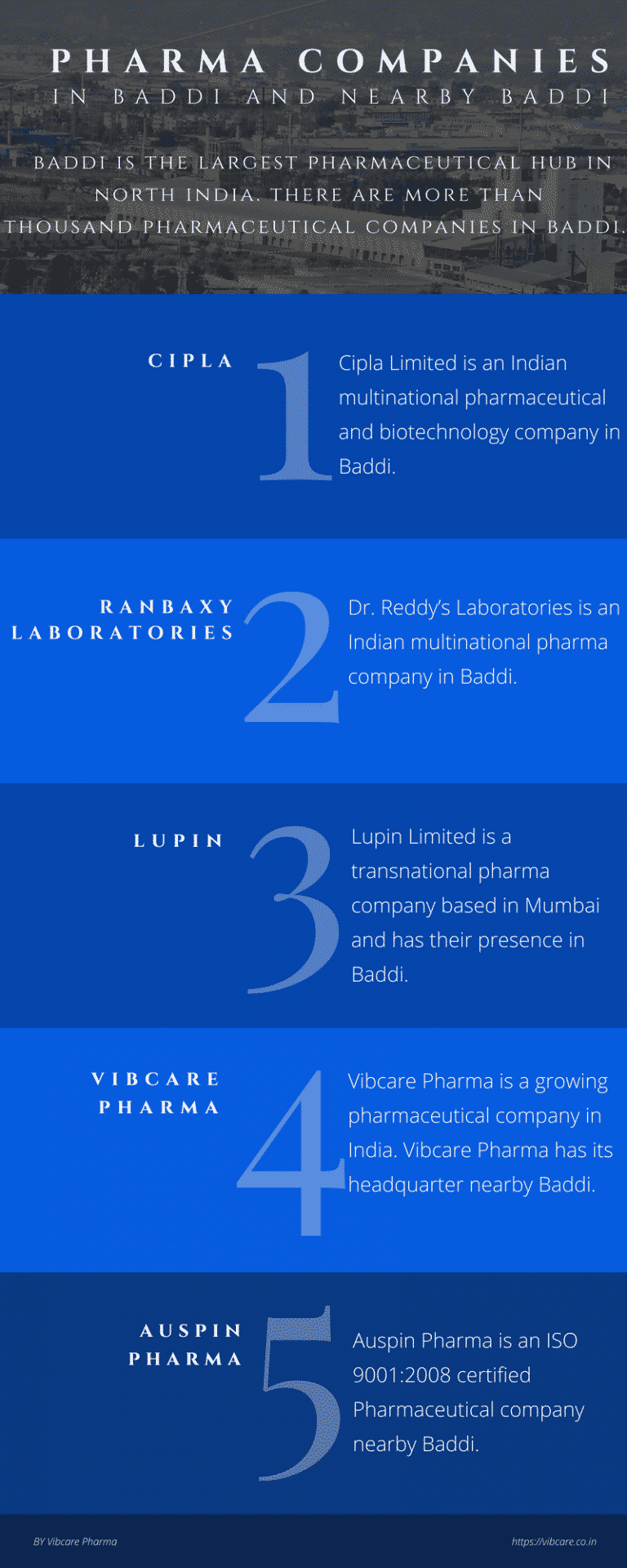 The best part for these companies is that these companies have benefited from the cheap and perpetual supply of water and power in Himachal Pradesh. With these natural resources in wealth, Baddi has seen a deluge of labor; semi-skilled, unskilled, and talented into the town.